Susquehanna Valley Orienteering
Beginners' Guide: Getting Started
Just follow these easy steps to learn how to get involved in the fun and challenging sport of orienteering.
Getting There
To get to the park or event location, simply follow the directions given here or from the sponsoring club. Once you are near to the site, follow the orange and white "orienteering" signs to registration. You may sign-in on the day of the event anytime between 10am and 1pm. (These times may vary for other clubs' events.)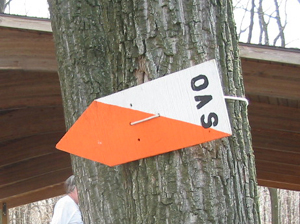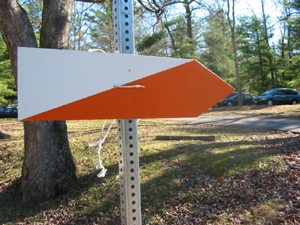 Sign In
When you arrive at the parking area, you should see the registration table nearby. Fill out the registration form, pay, and sign the waiver. If it's your first time orienteering, let us know and we can provide instruction.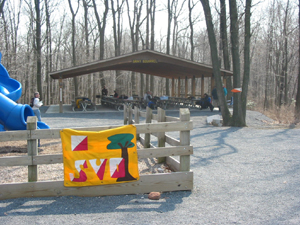 You will be given a punch card. You use this at each checkpoint (called "controls"). When you find a control in the woods, it will have a punch attached to it. You will punch your card at each control verifying that you actually found the marker.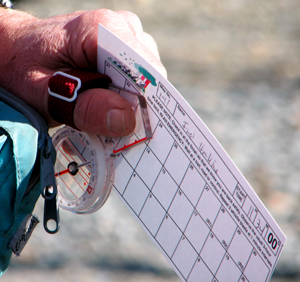 If the event is using electronic punching, you will rent or borrow an e-punch instead and register it into our computer. The start, finish, and each control will have a box with a hole to put the e-punch in. You should hear a beep and see a light flash, and then the punch has recorded your visit to the control. If it is your first time using electronic punching, let us know and we can give more detailed instruction.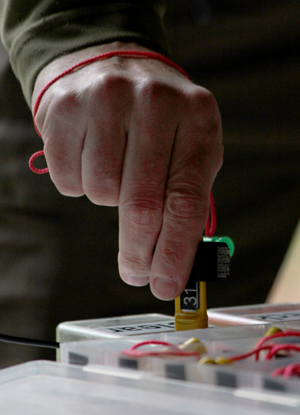 Once you have your card or e-punch, proceed to the start area. A volunteer will assign you a start time. You will also be given your map and clue sheet. Normally you do not look at the map and clue sheet until it is time for you to begin. (If it is your first time, of course, look at the map! Ask questions! Ask for help! Ask for explanations! There are always plenty of helpful people at an orienteering event.)
Go!
When the volunteer lets you know your start time has arrived, go! (If there is e-punching don't forget to punch the start box!)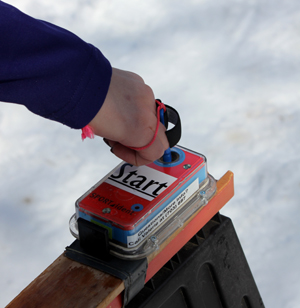 Previous
Next