Susquehanna Valley Orienteering
Beginners' Guide: Equipment
A simple baseplate compass costs under $20 but provides the intermediate orienteer with a valuable navigational aid. An orienteering compass has a clear, flat baseplate, rotating bezel, and measurement scales. More advanced orienteers may use a specialized thumb compass.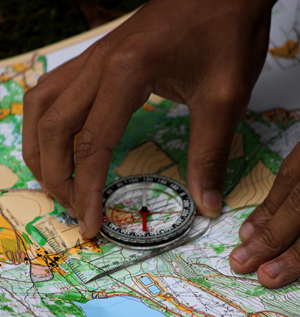 On course, you should carry a whistle. In the unlikely event that you get lost or hurt during an event, blow the whistle 3 times in quick succession every minute. Whistles are for emergency use only, as other runners will abandon their course to come find you.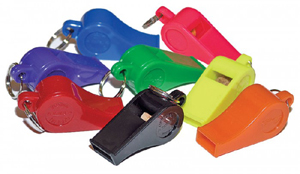 This is an e-punch. They are available to rent or borrow at the events which require them, or after you've tried a few events you can decide to purchase your own.
Previous
Next